PAINTINGS, PRINTS, TAROT AND HIGH TEA.  WE NEED YOU!!!
The next show will be a "HIGH TEA +Tarot" to herald the release of my new "silk finish" Revelation tarot deck and new mandala Meditation prints. As usual it will be at Reds Restaurant in Woodend, on the 22nd of July between 2.30 and 4.30pm. There will be a cost $45, you will have to book for the HIGH TEA although the exhibition will be open to all.  This is the way for you to help your fellow students (maybe yourself) get SCHOLARSHIPS, and help those less fortunate to have classes.  If you don't support us, we cannot support you.  You can't get nothing out of nothing.  WE NEED YOU.  Please make the date in your diary, support us in whatever way you can.
Because there will be a beautiful High Tea, and we need to know the numbers, please book. It will cost $45, and you need to pay with your booking (for catering purposes we need to know you are serious). A Tea Leaf Reading is included in the price.   Remember when I used to do it every day at my little café/yoga room – Mt.Macedon Tea Rooms? People came from all over to get a reading, it was fun, it was good..   On this occasion a booking with Tarot Reader will be available, however, NOT included in the price, and you will need a separate booking for the tarot which is a longer and personal reading.  tarot cards will be available on the day and to order.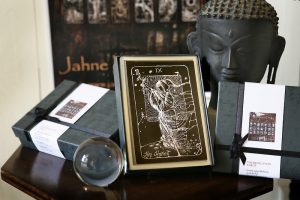 Tea leaf Reading and pendulum prints will be available on the day, and on-line afterwards.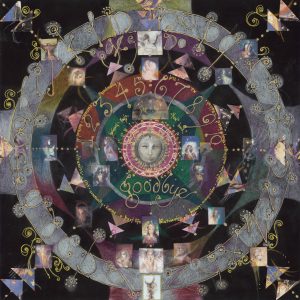 YOGA CLASSES, please click "classes" to see the updated guide.