Dear Yogis,
ZOOM
TODAY (WEDNESDAY):
12.30 RESTORATIVE YOGA  5.30 RESTORATIVE YOGA   6.45 MINDFULNESS MEDITATION
POST GRAD CERTIFICATES:  Congratulations to all those who are marching forward with their qualifications.  I salute you.  We can never study enough.  I have been inspired enough to reinstate our "YIN FOR KIDS" (YOGA FOR CHILDREN) Distance Education program.  When we get through covid and isolation, children will need to be supported and guess what, yoga is the perfect refuge.
REGISTRATION:  Check your registration.  If you are nearly ready to re-register (or register for the 1st time) I will pop one of our beautiful tiny PENDULUM BOARDS with your certificates as a freebie.  They are beautiful, and can travel anywhere with you.  Make sure you are Insured at the right level.  If you haven't finished your course, the "QUALIFIED YOGA TEACHER INSURANCE" doesn't mean you!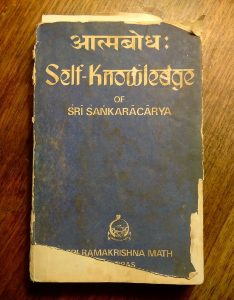 SUTRAS
This was a hard class.  There are few parts of yoga which are more challenging than studying sutra.  Western thought is all about logic and linear.  Indian thought is circular and full of paradox which resolve over time, and because of this we don't start with Sutra 1 and work through to 195.  We work with concepts and consider sutras along side the concepts.
Having said that it is hard, nothing is more rewarding.  There are so many "light bulb" moments when we are discussing Sutras in a group, learning in a group.  How can we really say we know yoga, study yoga if we don't know the sutras?  A trained "quickie" yoga teacher training graduate told me she had studied yoga philosophy – the whole lot – in "at least an afternoon!"  IMPOSSIBLE.
One thing that we have learned is that although Michael Roach's "Essential Sutras" are easy to understand, the magic, the poetry is missing, (very much "meat and 3 veg" – basic) and some of his words he has borrowed from Iyengar.   We haven't yet discovered a beautiful replacement and the Theosophical library is closed to us, so we will use Essential Sutras for the time being, and add the magic ourselves.
This is an ongoing study.  Although you have missed the first lesson, do join in for the rest.  We will be working through for however long it takes, and loving the journey.  It is all about SELF KNOWLEDGE.
LIVING THE LIFE
Going forward (and referring to the Sutras) we have to consider some key ideas…
1. What we want from life and why?
2. What are we being called to do – what is our HEART telling us?
3. Have we considered our INTERNAL WORLD – our Heart-Mind? (which is why we study the Sutras).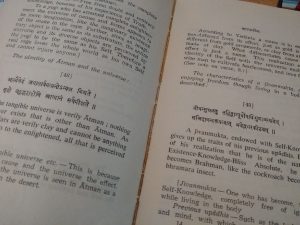 The most important aspect of ourselves we can explore right now is ORIGINAL AUTHENTICITY
In our world at the moment, THE GREAT PAUSE, the "Home Confinement" with the computer, here are some things to think about.
1. Be mindful of your sources of information and don't react to everything you see on the screen.  Go for clarity, and spend some time every day reading an uplifting, spiritual text, doing a yoga practice no matter how small, breathe consciously, and sitting in the stillness.
2. Develop a mental "tuning fork" and tune in to what is uplifting and delete what is not.
3. Keep your vibrations high.  There are times we could consider a fast from TV, Media, friends, family, food (not all at once!). A stillness practice is worthwhile – stay in enlightened humility and then watch the synchronistic events multiply in your life.
4. You have a responsibility to care for and guard your JOY.  Go to where the LOVE is then PLAY – hang out where you feel joy. There is no need to push.
5. Embrace your creativity, treat yourself better, honour people who support you.
Be happy to sit in uncertainty.  You can't know about tomorrow – you can' even know about this afternoon really.  You only have RIGHT THIS MINUTE.  Be aware you have been created for something wonderful, something bigger.  Don't just sit in "the small".  If you want a bigger world stop hiding in small.
In the movie which is your life (you are the producer, the director the actor…) is it a horror movie, or a love story? Are you willing to stand in your own power and collaborate with each other?
Keep looking in the mirror.  Instead of pointing the finger outwards – "It's their fault",  "They don't understand", "It's not up to me", LET'S START RIGHT HERE WITH US, LET'S START WITH ME.
NAMASTE.  JAHNE