Dear Yogis,
Good news.  After a lovely weekend where I have been in the garden (weeding of course), I have had time enough to put the finishing touches to the new newsletter "HEMPISH".   I will launch the newsletter with the release of my latest small booklet 'SUPERFOODS, SUPERHERBALS" which is a rewrite of the "KANNABIS KITCHEN COOKBOOK", now in its fourth release.   In the next day or so I will put it on ETSY.   www.myyogabooks.etsy.com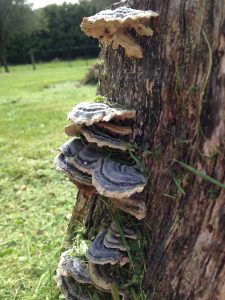 In "SUPERFOODS, SUPERHERBALS" we begin the discussion about adaptogens.  Those herbs which help us to adapt to our changing internal environment by boosting our immune systems, not with a blast of medicinals, but with a steady intake of immune and organ building, sustaining ingredients,  lasting months (or in my own case, years).  These herbals, such as are used by TCM practitioners, gradually build the strength of the organs, rebuilding the body from the inside out (and no celery juice in sight).
As improbable as it may sound, I sprinkle mushroom powder (turkey tail, or chaga) on my yoghurt, or as a latte with cocoa.   It is a fantastic drink and pick me up (chaga being a "pick me up" mushroom" with many medicinal properties).  You can purchase the super boosting six mushroom coffee powder from us, or chaga or turkey tail.  They are all fantastic for your health and stamina.
THE MUSEUM OF ISLAMIC ART
Yesterday I watched again a documentary about the architect I.M.PEI.  He is a Christian/Buddhist and had much to learn when accepted this commission.   The doco I watched  featured his eight year long project – THE MUSEUM OF ISLAMIC ART in Dohar.  First he constructed a peninsular that reached out into the ocean (no mean feat), then he brought into being the most wonderful building which is not only a celebration of geometry, but also of light.
He says if you really want to do something, no matter what that is – you can.  NOTHING IS IMPOSSIBLE.  (You have to know what you want to DO of course..)  His workers take on every task believing in those words, and in his patience and perseverance that everything will work out right.   Do google it, it is worth the time.
What is surprising (I saw it first off, but Mr.Pei had it brought to his attention by one of his female colleagues,  some time after the building's launch),  from the front (the image you see to the left) with the two hooded eyes on the turret at the top, it looks like a woman in veiled Arab covering.   It is actually the light source for the internal dome, but you don't see that – you just see the eyes, the head and can imagine the rest.  Fascinating that Mr.Pei didn't see it.  It was accidental (as much an anything is, thanks to the subconsciousness!), but he was pleased of course. He spent 6 months researching Muslim Art and architecture before he agreed to the project, then 8 years to complete.  I imagine he was totally absorbed in the art, culture and customs, and it shows.  The building is exquisite.  It is not forced into a landscape, it is totally beautiful just by itself, in the same way that the Taj Mahal needs no explanation or guide book to appreciate.  It is poetry. It is like no other building.  Unique.
When you go there, as you must when we can, it costs nothing to enter the building and take advantage of the fabulous study halls, exhibition spaces etc.  It is free entry.
What I am trying to say is this.  Don't limit yourself to studying one thing… yoga and art are everywhere.  If you don't look at what is around you, you might miss something VERY IMPORTANT. As Kermit says "Inch worm, inch worm, measuring the marigolds why don't you stop and see how beautiful they are".
SEE YOU IN THE GARDEN. It's not easy being green….
NAMASTE.  JAHNE