THE YOGA OF HEMP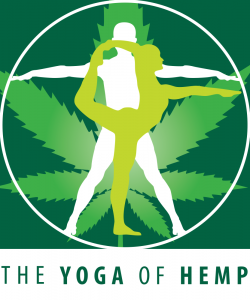 We have been overjoyed to see how the hemp market has flourished during COVID, and I am sure we will experience the "Roaring 20's" at least on the stock market  as the isolation  rules are  being slowly lifted.  There are more people about, more cars on the road, and more optimism.   Now that supplies are coming back to (almost) normal – whatever that was – our TYOH OIL and HEMP WATER  have been flying out the door.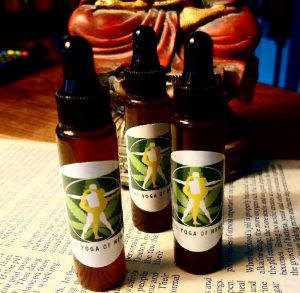 Our clients  report excellent results with the ease of use, and we have received feedback from customers with arthritis and other skin conditions who feel the our oils work the best out of all medications they have tried. A list of indications that respond well.
       Pain whether post-operative, arthritis, rheumatism, shingles
       Skin conditions such as dermatitis, psoriasis etc  inflammation
       Anxiety, stress, depression – general health and wellness
With CBD being a Special Access Scheme-only medicine in Australia, a transdermal (not to be ingested by humans) product you can try without a prescription is our "TYOH OIL"  and "HEMP WATER".  These are especially recommended for dogs.
HOW DO THE ESSENTIAL OILS, TERPENES AND HEMPSEED OIL (A PERFECTLY BALANCED RATIO OF OMEGA 3,6 AND 9) WORK?
Glad you asked! Copaiba Oil, (A rare Peruvian resin) one of the constituents of TYOH  has been long regarded for its brilliant, natural analgesic properties, high in turpenes the active constituent in Hemp Oil., and reputed to be more effective than CBD.   It's been widely used in topical pain-relieving treatments, delivering in some cases almost immediate results.  Because of the powerful herbs and essential oils, TYOH is not to be taken orally.
Along with the essential oils, we have the Hemp Seed Oil – with its plentiful and perfectly balanced ratio of Omegas 3, 6 & 9.  As I have been telling you all along, Hemp Seed Oil is a natural anti-inflammatory and is known to help relieve inflammation-related pain (which covers a lot of our common pains). Plus the added benefits of pure  lavender and clove essential oils, and you have a power packed package!
Unlike marijuana which drowns the system in chemicals, depending on dose producing complete "shut down" of all responses and feelings,  Hemp oil (and our 'HEMP WATER") strengthens the existing endocannabinoid system in the body. The major  naturally occurring cannabinoid  in our brain is called "ANADAMIDE" which in Sanskrit means "Bliss", which is appropriate for this wonderful naturally produced chemical.
Together, the beneficial constituents of the essential oils and Hemp Seed Oil are released slowly into the bloodstream – more effectively reaching sore spots  and problem areas than if the same ingredients were to be ingested, because they bypass our built-in filters – the lungs, stomach and liver.
HOW TO PURCHASE:
The cost of the TYOH oil is $27.50 plus postage.
The cost of  "HEMP WATER" is $85 per 50ml
PAYMENT OPTIONS:
Direct Debit to Commonwealth bank Woodend.  BSB 063806 1019 1251 YogaFirst.   Make sure you send a clear, correct delivery address.   Please scan, photograph and email the receipt to us. As soon as we receive your DD receipt your package will be posted to you.
PAYPAL:  We now have PayPal buttons.  you can use either.  PAY VIA PAYPAL to pay quickly and easily through your credit card/debitcard/ OR YOUR PAYPAL ACCOUNT.  PayPal send the receipt to us right away.  As quick as.  Simple.
Disclaimer:     Any statements made within this document  have not been evaluated by the Therapeutic Goods Administration (TGA). No products produced, manufactured, marketed, or distributed are intended to diagnose, treat, cure or prevent any disease. Consult your doctor before beginning any supplements or botanical extracts. If pregnant or breastfeeding, consult with your doctor before use. For use by adults 18+. Keep out of reach of children or pets.
ABOUT ENDOCANNABINOIDS….
Although you are very used to the systems of the body that are usually studied, there is ANOTHER system that you are not considering. Only 13% of medical schools in the USA look at this system, and I haven't yet found the Australian stats.
What Is the Endocannabinoid System?
Let's look at the word "endocannabinoid." "Cannabinoid" comes from "cannabis," and "endo" is short for "endogenous," which means that it is produced naturally inside of your body.
So "endocannabinoid" simply means cannabis-like substances that naturally occur inside us.
The ECS itself is made up of three parts:
Endocannabinoids
Receptors in the nervous system and around your body that endocannabinoids and cannabinoids bond with.
Enzymes that help break down endocannabinoids and cannabinoids
It is just as importantas any of the other systems, (circulatory, digestive, cardio etc) however, it has been ignored since the 1930's when cannabinoids were outlawed making research almost impossible.  It controls HOMEOSTASIS.  You can't be healthy or happy without the endocannabinoid system working efficiently . It controls…
*Appetite * Digestion * Immune function * Inflammation, including neuroinflammation * Mood * Sleep * Reproduction/fertility * Motor control  *    Temperature regulation * Memory * Pain * Pleasure/reward
Your body activates the ECS with precisionso that it impacts only what it needs to – unlike marijuana which floods the body with cannabinoids – some helpful, some could be harmful.
For example, if your reproductive hormones are out of whack,   the ECS will work to regulate them without altering your digestion or immune system. Then, once the endocannabinoids have done their job and brought things into balance, certain enzymes come along to break them down and prevent them from going too far and upsetting the balance in the opposite direction.  The ECS is like the conductor in an orchestra.  Without the conductor, you may get a noise, even a tune, but the orchestra will never reach its full potential.  Just like the body without an efficient endocannabinoid system.
The YOGA OF HEMP – 

The Course 
Did you know that Australia and many other countries have now relaxed the laws around Cannabis? The Hemp Industry (Cannabis Sativa) is booming. In this course, AYI explores the medicinal value of Cannabis Hemp and how it may be able to help you,  your students and clients.   This course will cover the common conditions that Cannabis sativa (Hemp) may be useful for, and introduce you to those with personal experiences with Cannabis Sativa as medicine.
We've interviewed leading physicians and researchers in leading academic institutions to explain how Hemp as medicine affects the body, as well as its medicinal (and chemical) value.
Research shows cannabis hemp is valuable in the treatment of a wide range applications, including pain relief, nausea, anxiety, depression,  movement disorders, and more. Get up to speed and certified today.
The E-book you will receive with this course includes:
Marijuana/hemp and Medicine – Overview
Endocannabinoid System – A Deeper Look
Yoga and Hemp – developing a therapeutic view
Clinical and Therapeutic Cannabis Information
Restorative Yoga and its role in recovery
Topics Include:
Common Conditions Treated With Cannabis sativa (Hemp)
The history of Cannabis as medicine
Medical uses of Cannabis (Sativa and Indicus)
Cannabis (Hemp) and the Law.
Endocannabinoid system/Why is Cannabis effective?
Cannabis – is it a cure?
Hemp vs Marijuana: common questions and answers
Stay Ahead of Industry Changes & Trends
The cannabis industry is rapidly evolving with huge increases in sales of hemp products in the past year.. Since the beginning of its decriminalization, and changing laws in Australia,  the nature of the business has blossomed and recent advanced in technology could change how cannabis hemp operations are run. However, progress won't stop there.  A lot could change between now and five years, or even in the next few months!
Because the cannabis industry has been fluid and does not show signs of grinding to a halt any time soon, the most effective way to learn about cannabis hemp is through a course that moves with the new developments as they break.
Online cannabis training can do what a textbook cannot: evolve alongside the industry. As new developments are made, material can be added and adjusted to ensure the information available reflects the industry in its current state, just as we have done through our other on-line courses.  At AYI we ensure our students can be truly informed, certified individuals – which we have been doing successfully since before the computer age!
The world of cannabis both sativa and indica is moving fast. If you're looking to strike while the iron is hot, online training is just a click away. It's an effective way to gain valuable insight into the industry and stay up to date on emerging trends and political shifts, plus one you can choose to tackle wherever and whenever you'd like.  Distance is no barrier to your certification.
Start your YOGA OF HEMP certification on the right foot and enroll today!   email yogafirst@netcon.net.au