Dear Yogis,
The studio is coming back – and students are coming back too.  My yoga is especially suited to the less athletic amongst us.  I love working with those who are in recovery, or who have a physical problem they are working on.  To help you make the choice to come to us, here is our special offer….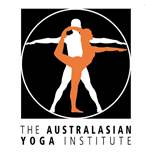 New User Pass – $75 (a great way to try out the Pass!)
Four Class pass (Stretch Hatha Yoga) or Restorative
Zoom weekly Sangha meeting with Jahne (Monday 6.30)
Valid for one month
Eight-class Pass – $155
Eight classes in the studio (stretch Hatha Yoga) or Restorative
Zoom weekly Sangha meeting with Jahne (Monday 6.30)
Valid for two months
YOGA TEACHER TRAINING – FOUNDATION COURSE.
We are always asked about  payment plans for the Foundation Teacher Training.
There have always been payment plans with our training,
❤️  WE WANT TO HELP YOU  ❤️
AND we would LOVE to have you join us at the training!
So if a payment plan could be the catalyst to 💥 CHANGE YOUR LIFE 💥
Ask us NOW: yogafirst@netcon.net.au
WEEKLY STUDIO/ZOOM SCHEDULE  (PLEASE BOOK AHEAD – NO DROP-INS, sorry)
ZOOM: Mon. 6.30 Gita/yoga teaching, Tues. Herb workshop 7.30, Friday 6.45 Tarot starting again this friday. $50 for 4 Friday classes.
STUDIO:Mon. 1pm (full) 2.15pm, Wed. 1pm Restorative(full),2.15pm  Friday 1pm Hatha and 2.15,  SATURDAY 1PM and 2.15 RESTORATIVE or HATHA YOGA (can be seated  exercises).  I have made it 2.15 to give the first class time to exit before the next class comes in… important in the colder months.
NEW CLASSES.  PLEASE CHECK ABOVE
MONTHLY LUNCHEON:  Thursday 26th May at 12noon at "The Vic" in Woodend (If you are running a bit late, relax, it's OK – drop in for dessert).
CONSULTATIONS: Tarot/Bach/Bowen or a combo – by appointment only.  $85 including remedy (including postage if zooming)  Past-Life (QHHT taught by Dolores Cannon) $250 via email or in the studio.  The reading includes Time, date, place of the prior life. To discuss,  email  yogafirst@netcon.net.au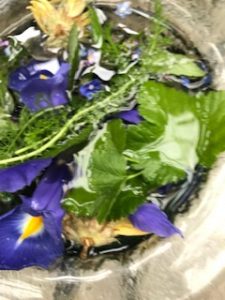 (TANTRIC) HERBS – HERB BAGS.  $53.50 for 7.  Each bag will last at least 2 days steeping.  This includes a Bach Flower Essence given to complement the tea.  This is not a usual tea, it is a Herbal remedy taken as tea in a tea bag – I cannot emphasise enough how essential I believe these are for your well being.  I take them myself EVERY DAY, and feel fabulous.  I think over time we will all get some form of covid, but I believe my herbs will help me through.  If I send them to you add $6 for postage.
TEAS: Custom blended teas – just for you.  Black, Rose Petal, Spiced and so on… let me know what you like and I will blend especially for you $20 for 50grams loose, postage included. 
Most popular "SMOKING HERBS".  If you want an alternative to cigarettes, or want to really relax, chill, then this could be for you.  All natural, all gentle, no chemicals. A pack of three  (MAGIC MOONBEAMS – damiana for drinking or smoking, ZAPPO – to wake you up, and INDULGE – the tea to have when you want something more, just a little bit of chocolate) $53.50 including postage.  30g per each (90g of herbs – a special).   You will find them on www.myyogabooks.etsy.com
Please make a zoom consult ($85 for the zoom including your tea).  I would prefer to see you so we can be sure the teas will suit you and help you on your road to wellness. You can email if you don't like zoom… and  YOU CAN ALWAYS DROP IN FOR HERBS TO ADD TO YOUR COLLECTION – DRIED, FRESH OR TO GROW…. A studio consult may include PPT MASSAGE or BOWEN, the herbs, tarot counselling… whatever is needed.  Email me for your next step yogafirst@netcon.net.au.
I HOPE TO SEE YOU ON THE MAT, OR IN THE STUDIO, EMAIL ME!
NAMASTE – JAHNE