MINDFULNESS CLASS ON ZOOM.
Short breaks from the hustle and bustle, from the "buzzing" of an over zealous mind.  If you are anxious, depressed, feel yourself falling prey to addictions… your mind is running the show – please log in with us.  Join us once or twice a week.
We would love to see you.  Class details on the HOME page of this web Site. click on "HOME".
Wednesday (a busy Zoom day):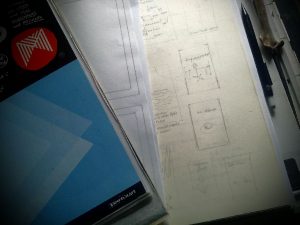 …..we will be having the first of the "MINDFULNESS MEDITATION" ZOOM SESSIONS FROM 6.45 TO 7.45pm starting Wednesday the 16th September..  I always thought of the modern mindfulness sessions as being MINDLESSNESS yoga, but I have changed,  and embraced the method (among others) of Dr. Jon Kabat-Zinn (what a fabulous name!), and of course THE WAY of  ZEN, and Sensory Awareness (promulgated by Charlotte Selver,  Alan Watts, Erich Fromm and Fritz Perlz) which began in the 1950's.  If you have ever meditated, danced, studied yoga or wanted "to be here now", these sessions are highly recommended.
To the right is a picture of the beginnings of our MINDFULNESS ACTIVITY CARDS…. I will keep you up to date and when they are ready.
A TWO HOUR MINI RETREAT.
The first Sunday in the month 2pm to 4pm on zoom. Cost: $20
Starting the First Sunday in October.
Join us for an online 2 hour  retreat, where you can take a short break from day-to-day life and spend just two hours for yourself.
Your yoga/mindfulness practice might be supporting you now through this difficult covid time.  Even though the pressure may be off with regards to the Stage your community is in, tension may be building in your body, in your home and in your extended family.
Maybe your meditation practice has slipped a little — this 2 hours is the perfect opportunity to spend some time deepening or reconnecting with your practice. Taking time out for ourselves to practice self-care, allows us to be more present and supportive to others in our lives.
 The 2 hour Retreat from the world, will be offered online through Zoom. The time will be spent in silence, with a familiar range of guided meditations that will help you to engage and deepen your mindfulness practice.
You will need your own private space, where you will feel comfortable engaging in the practices and ideally have room for some lying down and movement practices. It's not essential for the space to be totally silent as any noises or interuptions can simply be woven into the practice.
Zoom/Computer Requirements:
You will need:
A PC/Laptop/Macbook or Tablet. You can check the operating requirements of Zoom here, but we can also assist with this if you are unsure or have any questions: email me at yogafirst@netcon.net.au
A webcam and microphone,
A stable internet connection, and
A private space where you can be undisturbed.
Please note that there is no cost to download Zoom.